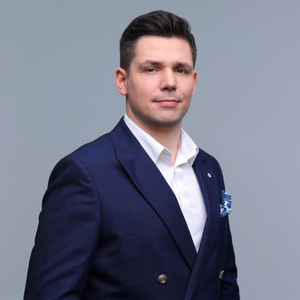 Managing partner at LTCA Legal
Bolesław Szyłkajtis
Bolesław is an attorney-at-law, member of the Warsaw Bar Association and managing partner at LTCA Legal. He holds a degree in Law from Maria Curie-Skłodowska University in Lublin. He has many years of extensive experience in managing and resolving disputes and providing legal services to clients, in particular from construction and real estate development industry. He has gained his experience i.a. in the implementation of key construction and infrastructure projects such as the construction of railway lines, railway stations, stadiums, industrial facilities, motorways, expressways and real estate development properties.
He has provided advice to Polish and foreign companies in some of the largest investments and construction disputes in Poland. Bolesław has represented clients in numerous court and arbitration proceedings of multi-million dollar value characterised by the highest level of complexity and intricacy. He has also advised clients on numerous significant and prestigious construction investments. He gained his extensive experience in renowned Polish and international law firms such as JDP, DZP, CMS and Hoogells.
In his work, he is primarily guided by an individual approach to clients, paying special attention to their business needs. He is particularly skilled in a broad, cross-industry approach to clients' problems. He is also an experienced speaker who has made numerous appearances at conferences and congresses in the construction industry and has given numerous lectures, workshops and panels, as well as dedicated training courses for clients. He supports clients in Polish, English and German.
Areas of practice
Construction industry
.
Prestigious construction investments